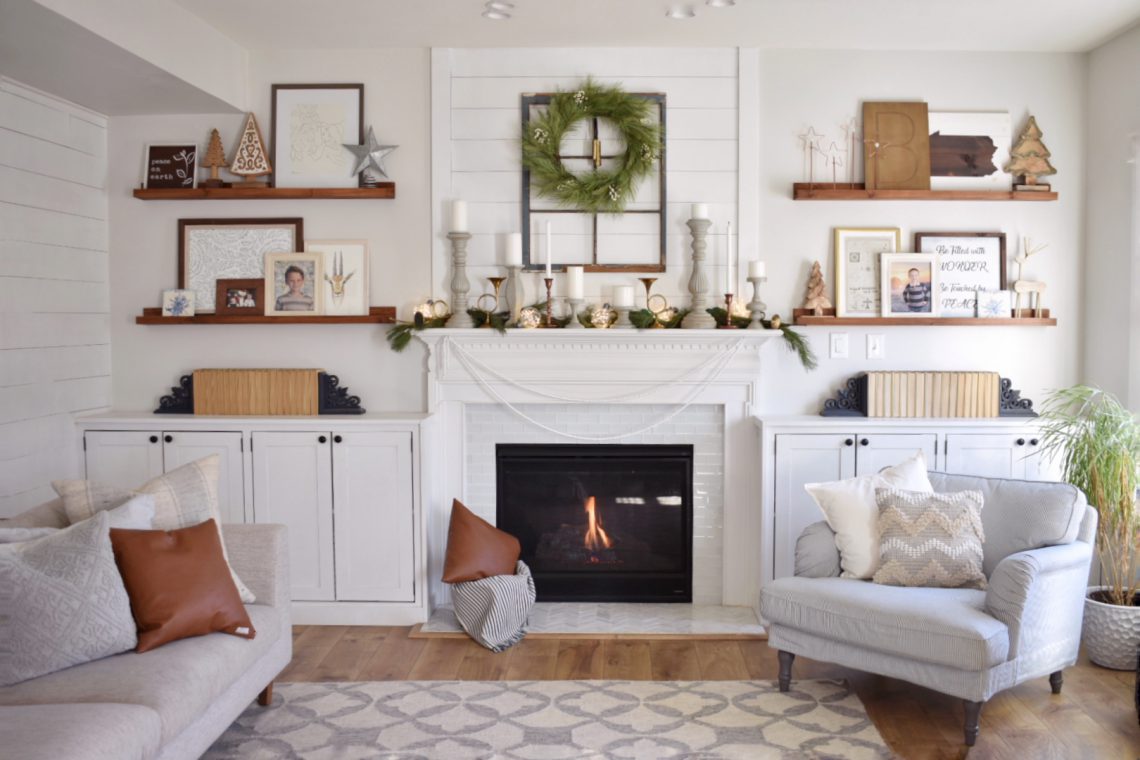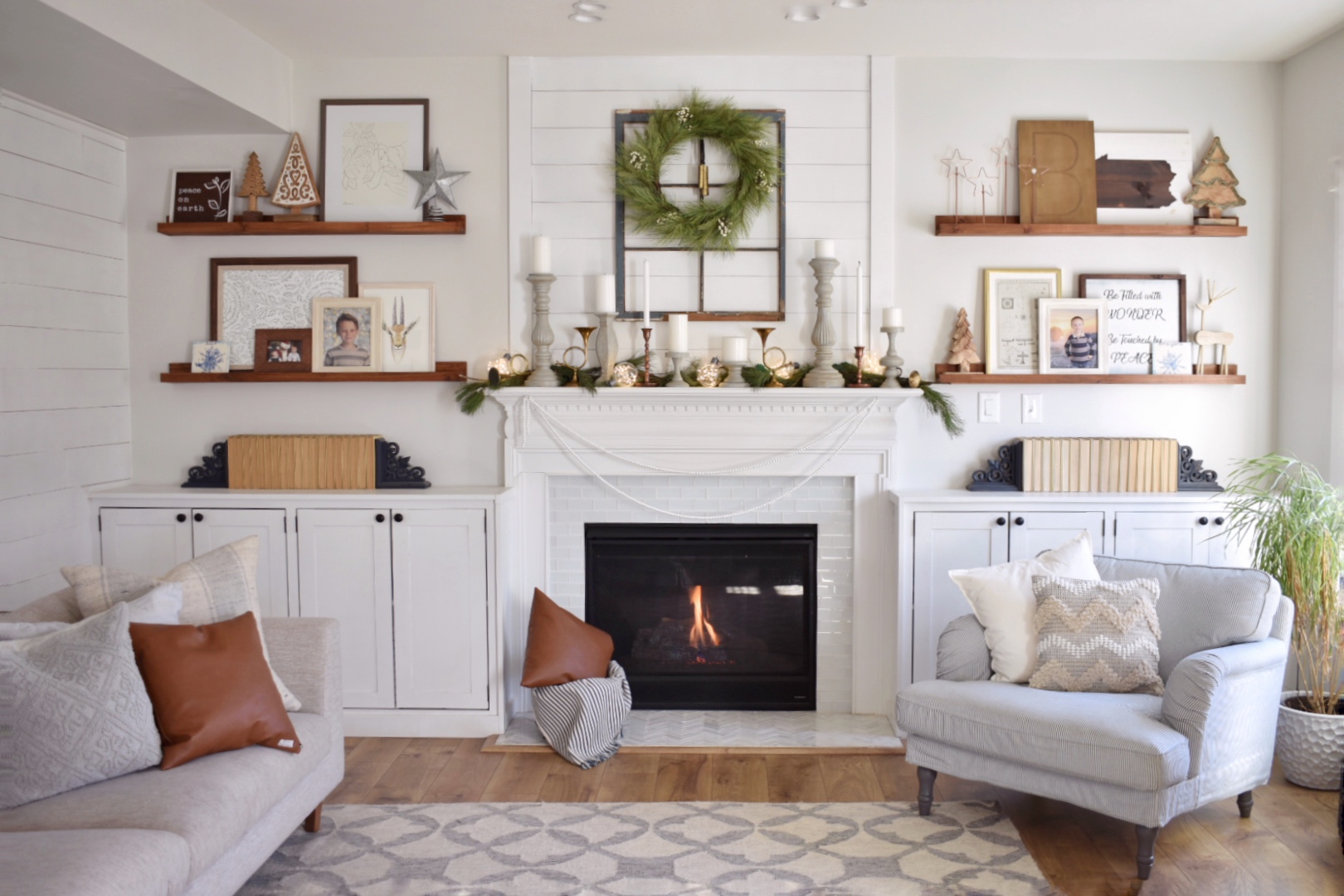 12 Quick and Easy Ways to Decorate for the Holidays
Christmas is just under a week away, which if you're like me means there is still PLENTY of time to add some last minute holiday decor to your home!  Not to pat myself on the back too much, but I think I kinda nailed my Christmas decorations this year (Go Me!) especially in my living room.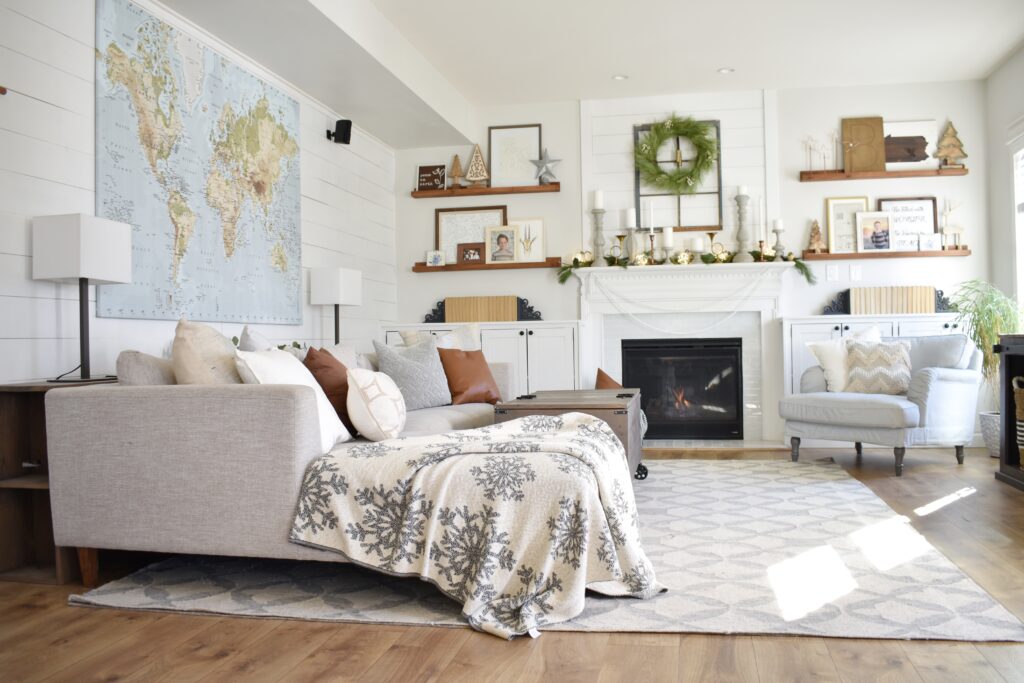 I shared this room last year and the year before but something always didn't feel right.  For one, I had too much stuff in there so I kept a lot of stuff packed away this year; same thing with color – way too many different colors going on to keep this room feeling calm and relaxing – so this time I stuck to a neutral, wintry color palate and it feels so much better.  The last thing that really made a difference was moving the family Xmas tree out of the corner where it was blocking the light coming out of the window.  Bonus – the new spot gives us much more room to hang ornaments, although it is in prime puppy path so we are dealing with increased needle clean up (which I apparently forgot to do before I took this picture).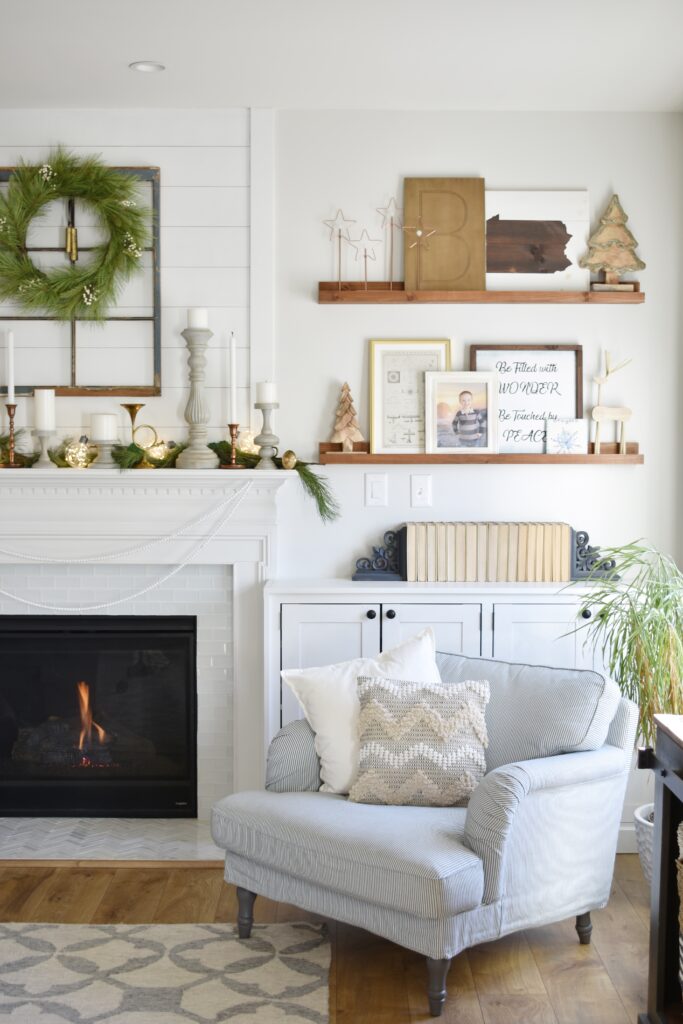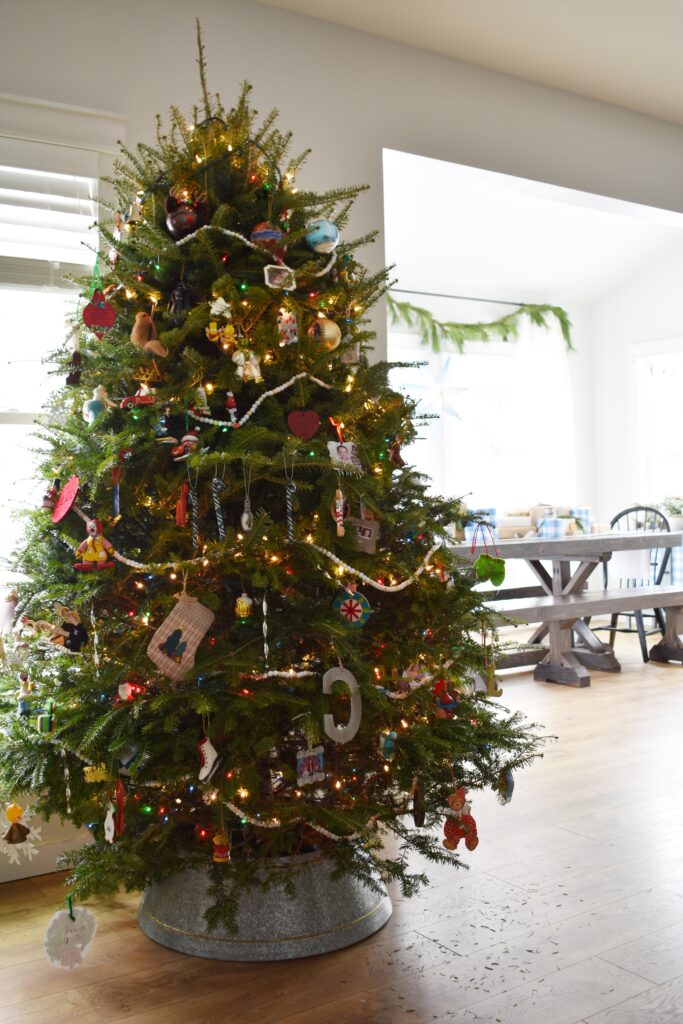 Instead taking you on yet another full home tour, I thought it might be fun to share some of my other favorite spots that went a long way to helping me loving this year's Holiday version of Hilltown House.  And since it's fun to do things in groups of 12 at Christmastime, here are 12 quick and inexpensive ways to decorate your home for the holidays (oh and if you still want a full home tour I included a video walkthrough at the end – complete with music – ENJOY!)