Chocolate Raspberry Tart
The addition of tart raspberry puree into the chocolate filling cuts the richness of this tart and makes it utterly delicious!  Click here for the recipe.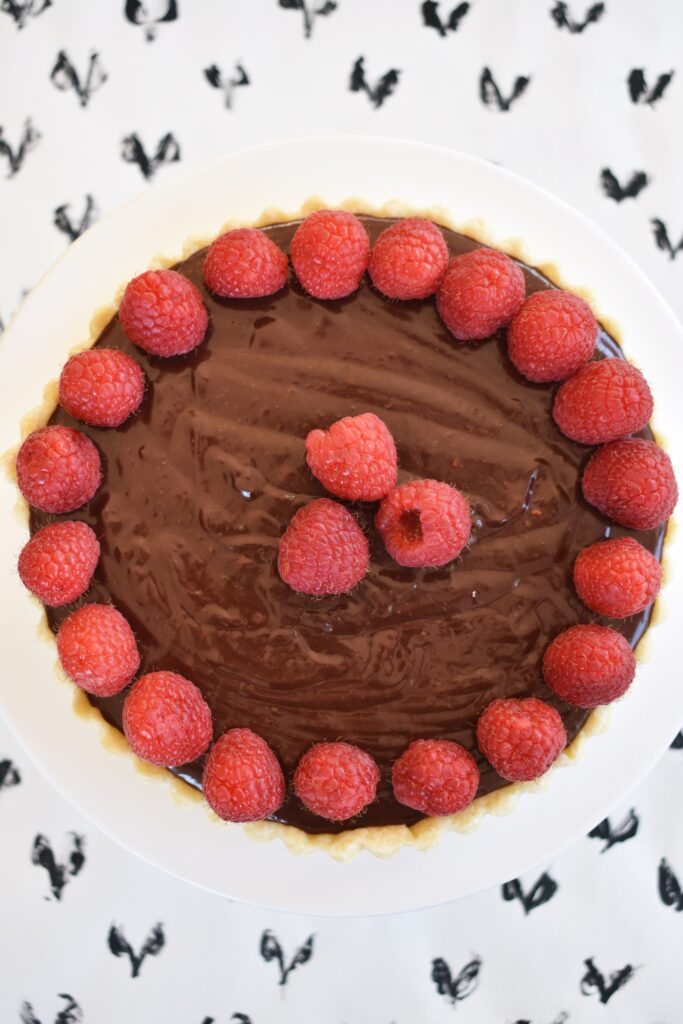 Chocolate Desserts
A few years ago Food Network Magazine had
an issue with a year full of chocolate recipes – and as a full-fledged
Chocoholic I made every single one.  They were all good, but some were
definitely better than others.  Since we broke out the recipe for
Chocolate Croissant Bread Pudding this month I thought I'd share with
you the chocolate desserts that we liked best and have made again.
Double Chocolate Croissant Bread Pudding
Chocolate Pavlova with Strawberries and Cream
Chocolate Carmel Banana Ice Cream Pie (THIS ONE IS AMAZING IN THE SUMMER!)
Triple Chocolate Hazelnut Cookies